What's On at Krackers
Krackers gives away cash and prizes to patrons every week through membership draws, raffles and promotions in our gaming room. We do this to say thank you to our patrons for their ongoing support. This creates a dynamic atmosphere for our guests. We also run daily food specials and all your favourite beers, wines and spirits at the bar. Check out below for details.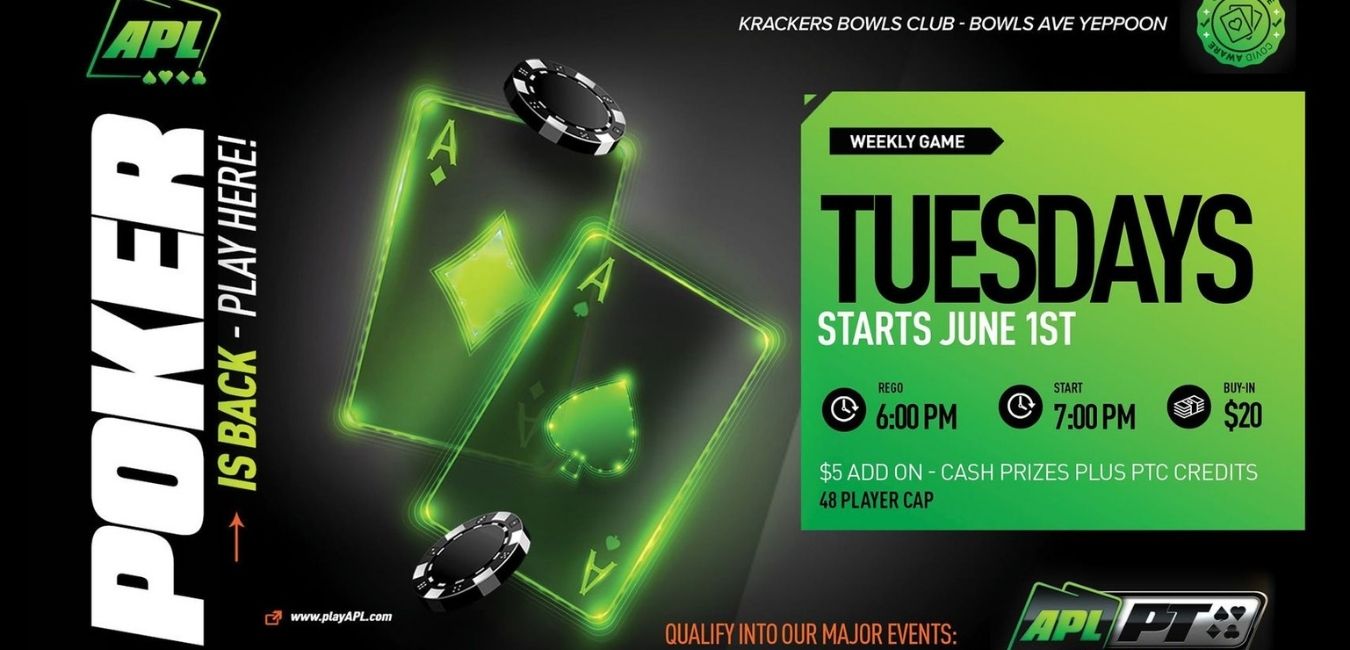 Tuesday Poker
  Try your poker face every Tuesday at Krackers as you join in on a game of         Poker for $20 buy in – rego from 6pm
Sunday Raffles
  Join us every Sunday for your chance to win!